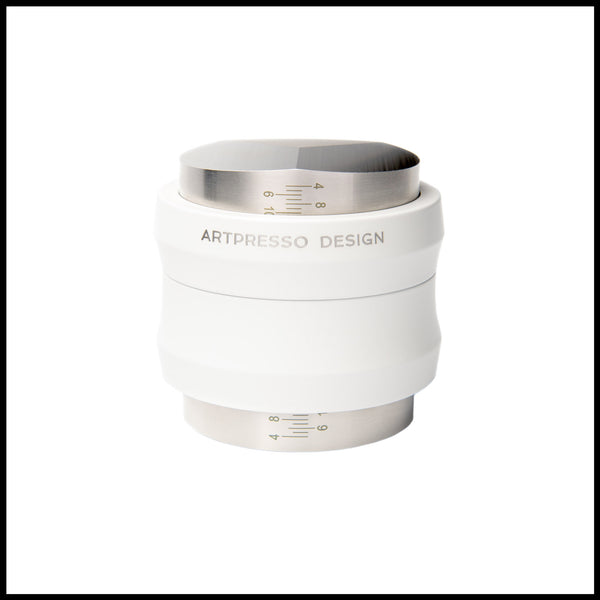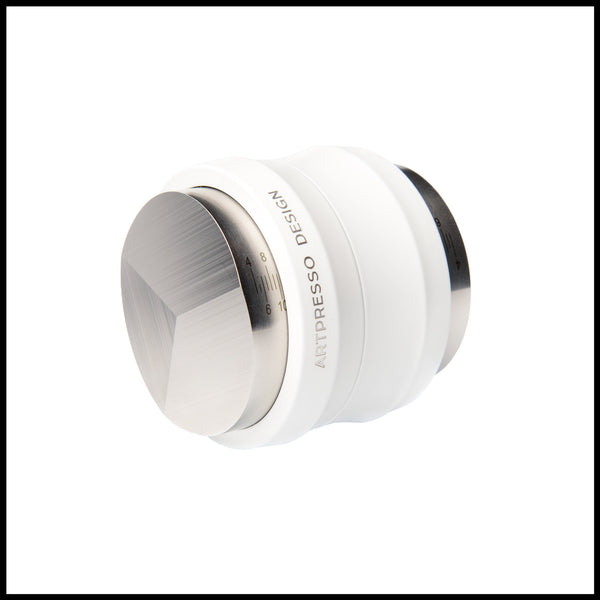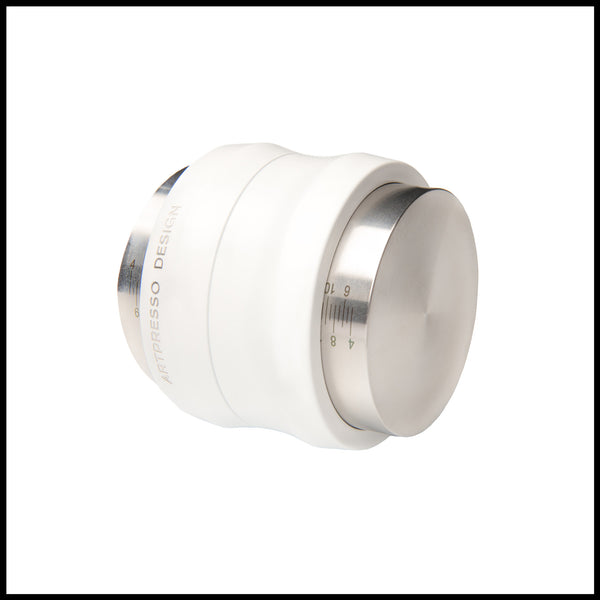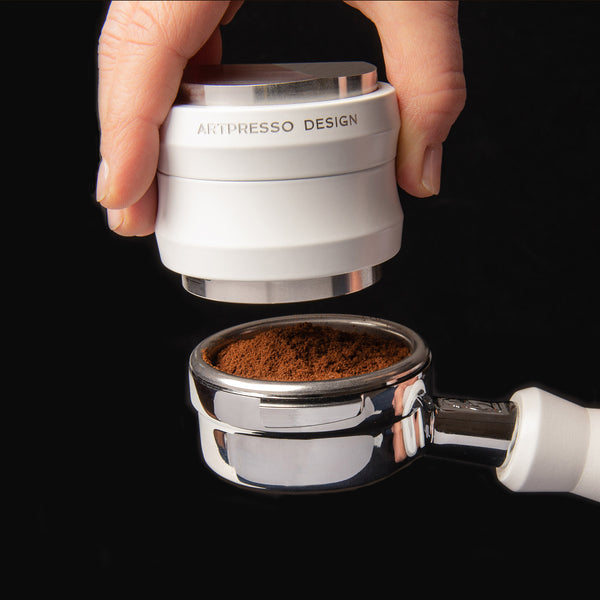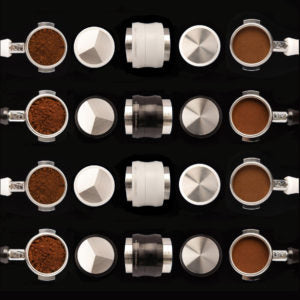 The white Solo Coffee Tamper and distributor was created to improve consistency and workflow for both the specialty coffee barista in a café and a home barista seeking café results.  Consistency is achieved by setting the depth of the Solo's distribution and tamper sides with the coffee being used.  After setting it, workflow improves because a barista no longer needs to juggle two separate tools.
The distribution side of the Solo Tamper is unique compared to all other coffee distribution tools.  The facet design emulates the Stockfleths move used by professional baristas.  The angles of the facets ensure coffee density is not localized and reduces friction, so coffee grounds don't stick to the surface.  It has the smallest footprint area of compression and can be rotated in both directions to reduce the possibility of channeling.
A barista's workflow is improved when using the Solo because you can simply turn it over to the tamper side after redistribution, compress the coffee grounds until the Solo's collar evenly rest on the portafilter rim. 
The Solo coffee tamper is easy to adjust, each side has a 58.3mm diameter and can be adjusted individually or together.  You simply rotate one or both sections of the collar by hand. Once the desired depth is achieved, simply turn and rotate the collar to lock it in place.
The Solo Tamper is the best all-in-one barista tool on the market to improve your espresso making results. The collar of the Solo coffee tamper and distributor in white is powder coated aluminum.
Specifications:
Distribution and Tamp Diameters: 58.3mm/2.29in
Weight: 545g/19.2oz
Distribution Side Maximum Depth: 13mm/.515in
Tamper Side Maximum Depth: 16mm/.630in
Overall height Adjustment: Min. 56mm/2.20in to Max. 74mm/2.91in.
Distribution Edge Length: 29.1mm/1.15in
Manufacturing Tolerance: +-.012mm/.0005in.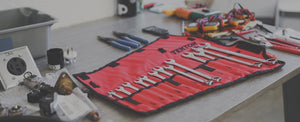 We Service What We Sell
National Cappuccino is an authorized Canadian distributor and service center.