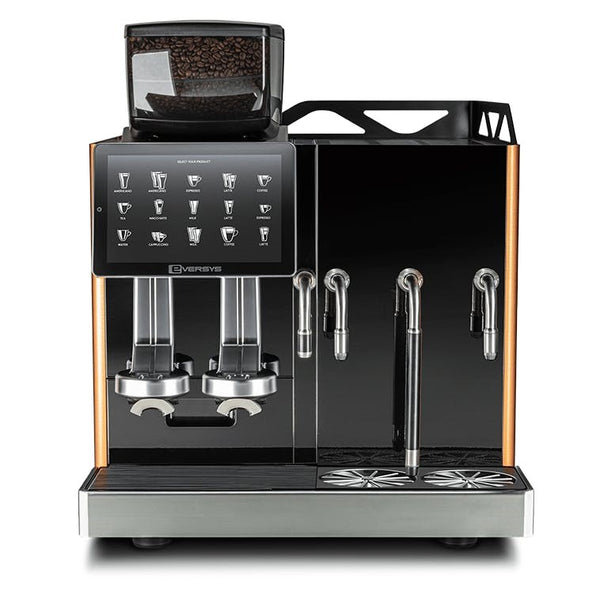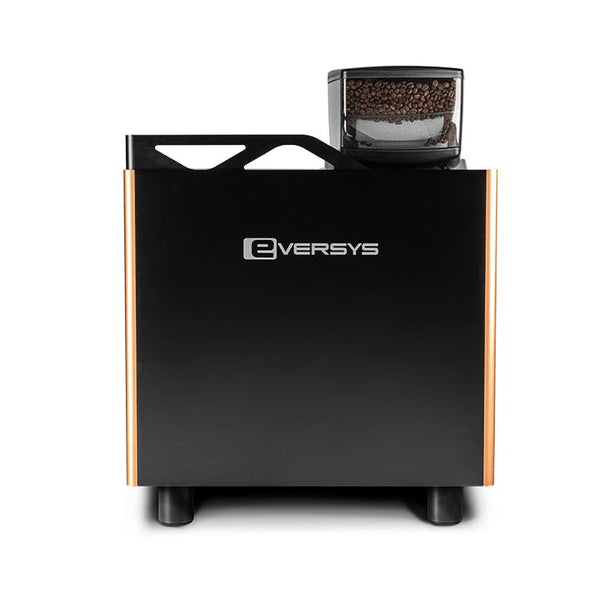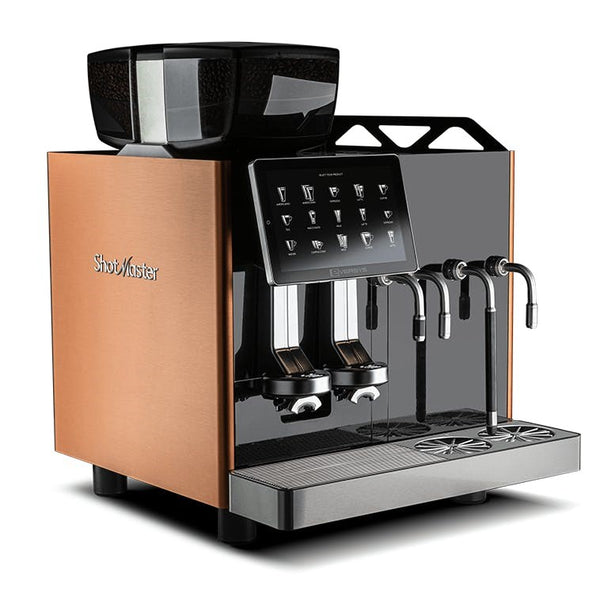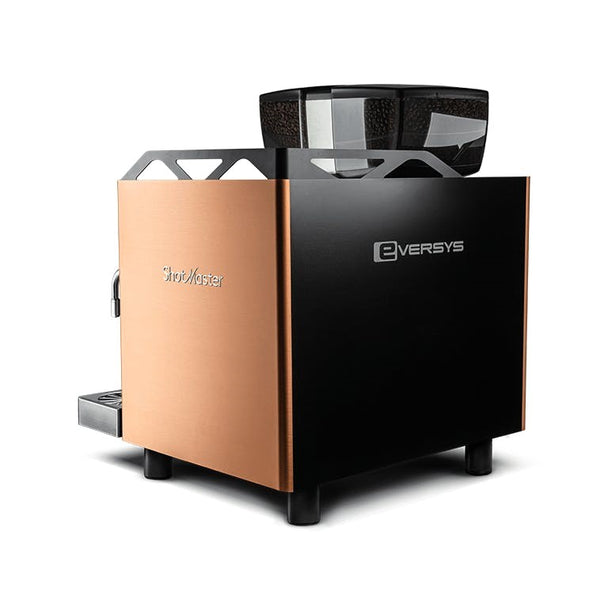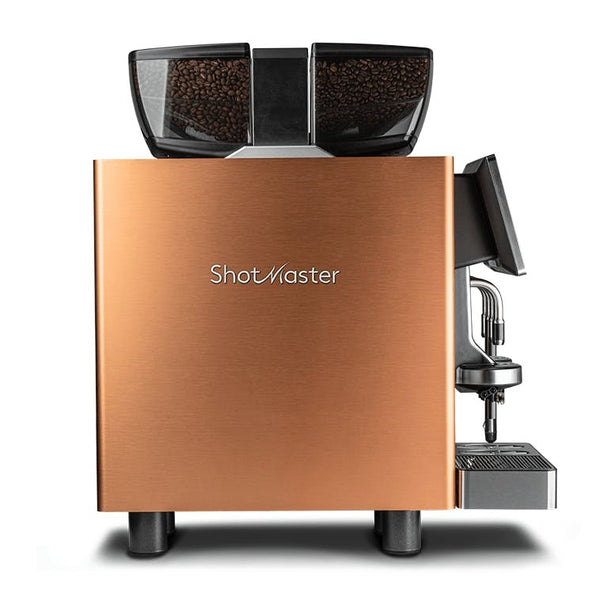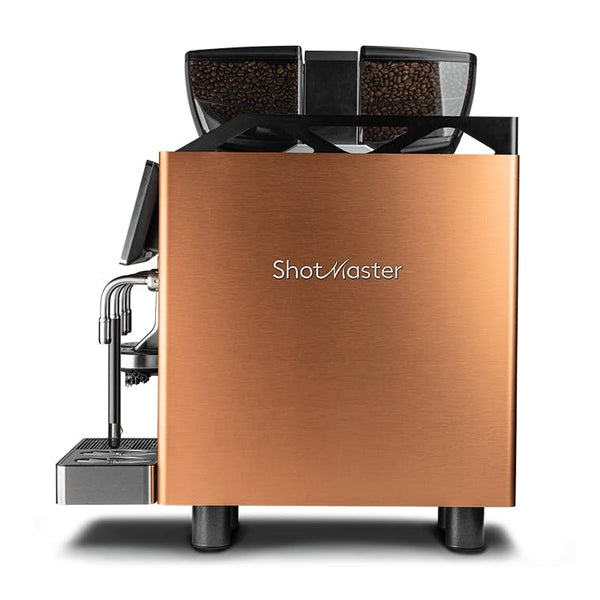 Perfect milk quality & master at work
The Shotmaster ms/Classic can produce up to 350 espresso per hour or 350 milk-based products per hour, and 170 hot water products per hour. Tea and continuous steam can be produced concurrently. This machine is equipped with a built-in automatic milk heating/frothing module as well as two 1.5-Step milk options.
Key Features
350 espresso per hour
(at 23s extraction time)
350 cappuccino per hour
(at 23s extraction time)
170 hot water products per hour
Four products at the same time
Steam wand with Everfoam
Milk system with EMT
e'Levelling
Power
Machine ON:

Up to 10200 W

Standby Mode: Less than 2 W
Specifications
Dimensions (W/H/D):

560 x 743 x 650 mm (22 x 29.2 x 25.6 in)

Weight: 95 kg
Brew chamber: 2 x 24g
Grinder: 2 x Ceramic burrs - 64 mm
User Interface:

1 x Touch screen 256 mm (10.1")

Bean hopper: 2 x 1.5 kg
Coffee outlet height max: 190 mm
Hot water outlet height: 160 mm
Interface: 2 x USB, 1x Ethernet, CCI/CSI/API
Coffee boiler size: 2 x 1.5 L
Steam boiler size: 

5.4 L

Grounds drawer: 700 g
**Please note this is currently a pre-order item. Estimated lead time is 30 weeks.**
**Due to external factors, there might be some delay on top of above lead time. We will notify you accordingly if there is such delay.**
Features & Specifications:  Download the Product Sheet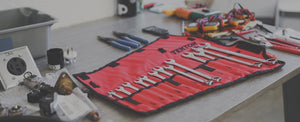 We Service What We Sell
National Cappuccino is an authorized Canadian distributor and service center.