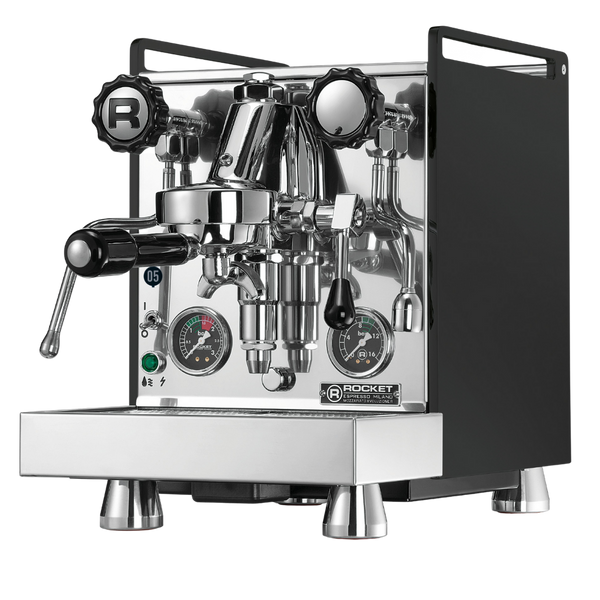 Mozzafiato Cronometro Type R with Shot Timer
Containing premium technology that is usually found exclusively in full-sized commercial espresso machines, the Rocket Mozzafiato Type R brings the power and performance of a commercial machine to your home.
Features: 

Increased Temperature Stability: The new adjustable PID temperature control system, insulated 1.80-litre boiler, and 9mm boiler end plates, delivers enhanced temperature stability for brewing the perfect espresso at your desired temperature.
Commercial Grade Rotary Pump: Ensures quiet yet robust extraction while brewing espresso
Reservoir or Direct Connection Option: Provides the user with the option of drawing water from either the removable 2.9-litre water reservoir or connecting the machine directly to a water supply.
Heat Exchanger Boiler Design: Ensures hot water and steam are always readily available thereby eliminating any wait time between brewing espresso and frothing milk.
Stainless Steel Body: The Mozzafiato's body, drip tray, cup warmer frame, and adjustable feet are completely made of rust-resistant stainless steel.
Cup Warmer: Maintains the warmth of your hot beverages by minimizing heat loss caused by the use of cool or room temperature cups.
Dual Professional Gauges: Provides readings of both the boiler and pump pressure levels.
Insulated Frothing Wands: Although the frothing wand will get hot over time, the insulated frothing wand keeps cooler for a greater amount of time compared to traditional un-insulated wands.
Specifications:
Technical Specs
W x H x D (in)
11 x 15.75 x 16.75
Weight (lbs)
60
Power (Watts)
1200
Parts & Components
PID
Y
Water Tank Size (L)
2.5
Water Line
Y
Water Source
Plumb or Reservoir
Boiler Design
Single boiler
Boiler Size(s) (L)
1.8
Pump
Commercial Rotary
Steam Wand
Y
Hot Water Wand
Y
Pre-Infusion
Y
Portafilter Size
58mm
What's in the Box?
(1) Rocket Mozzafiato Evoluzione Type R
(1) Single portafilter
(1) Double portafilter
(1) Blind portafilter basket for backwashing
(1) Rocket microfiber cloth
(1) Rocket hand tamper
(1) Group head cleaning brush
(1) Ground coffee scooper
(1) Instruction manual
(1) USB drive containing in-depth information and instructions on the Mozzafiato Evoluzione Type R
Downloads:
Rocket Mozzafiato Cronometro R Spec Sheet
Rocket Domestic Range Brochure
***PLEASE NOTE LEAD TIMES ARE UP TO 2-3 WEEKS***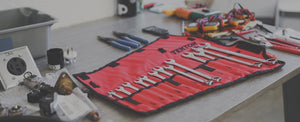 We Service What We Sell
National Cappuccino is an authorized Canadian distributor and service center.