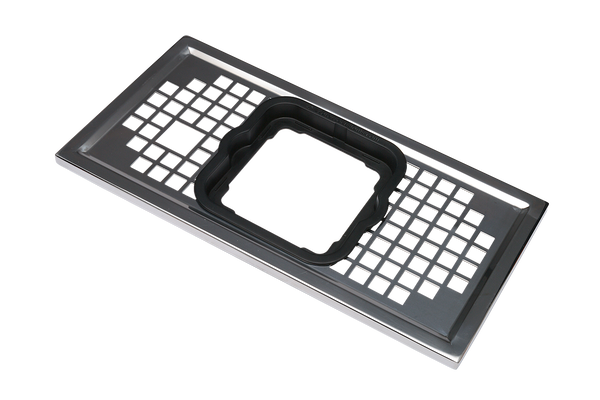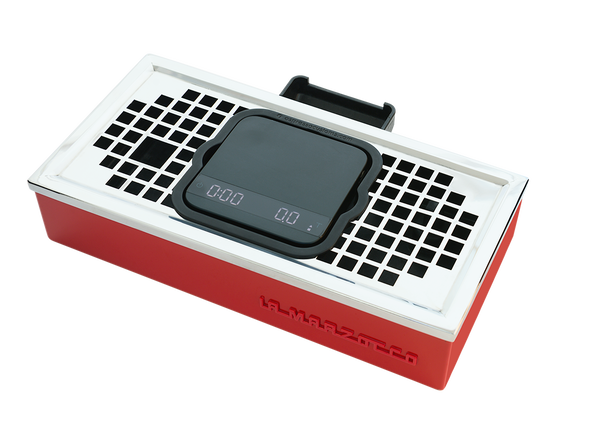 Insert the Acaia Lunar Scale into your drip tray. This custom kit—designed and made by Panthechnicon Design in Seattle, WA—allows you to drop your scale into the drip tray on your Linea Mini, and mounts the Acaia Lunar scale nearly flush with the grate—allowing for additional cup clearance between the grate and portafilter spouts along with ease of use.
Notes:
-Includes: scale grate insert in black, entire modified La Marzocco Linea Mini grate, & rubber micro-USB plug
-Plastic insert positions the scale slightly above the face of the tray to allow use of portafilter tray
-Insert is made from FDA approved dishwasher-safe plastic
-Includes a rubber micro-USB stopper to keep debris/liquids out of the charging port of your scale
*Note: Does not include Acaia Lunar Scale 
**If ordered with a machine, we will include the original drain grate along with the modified version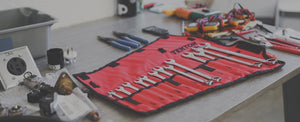 We Service What We Sell
National Cappuccino is an authorized Canadian distributor and service center.