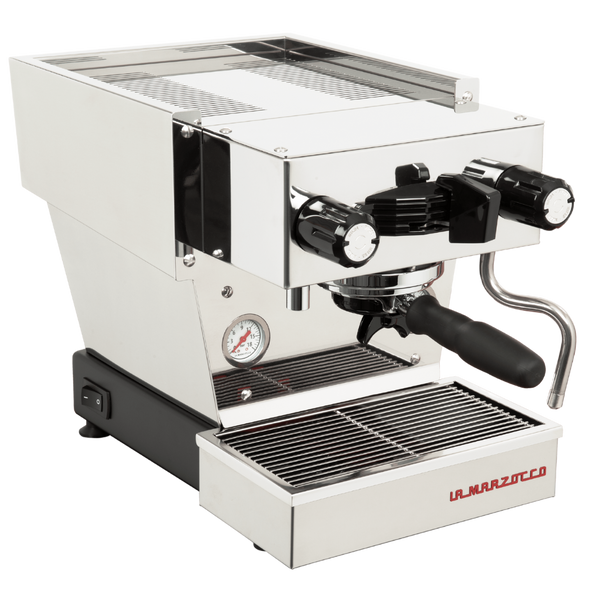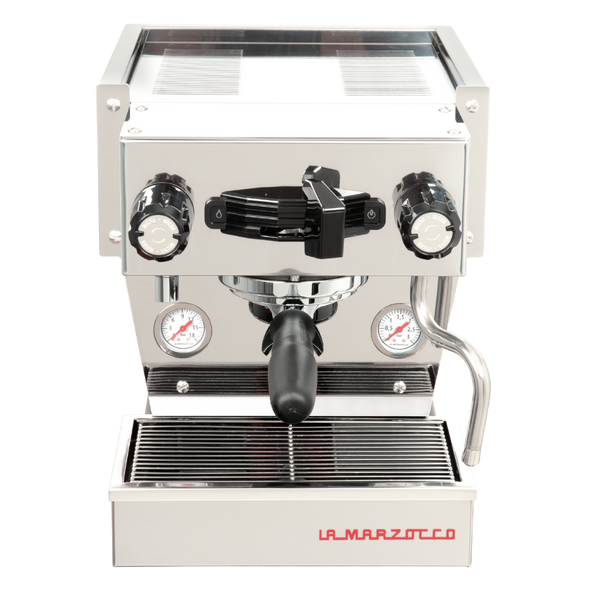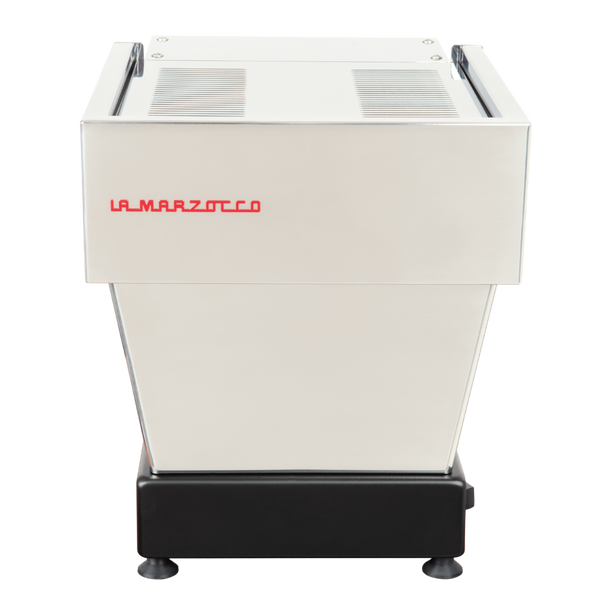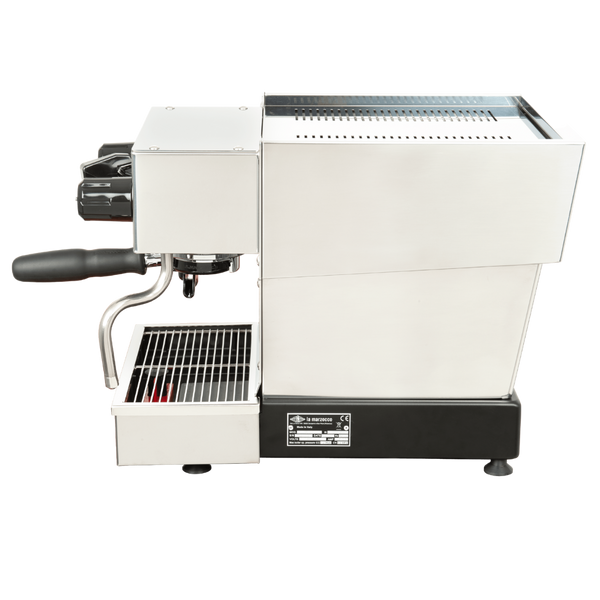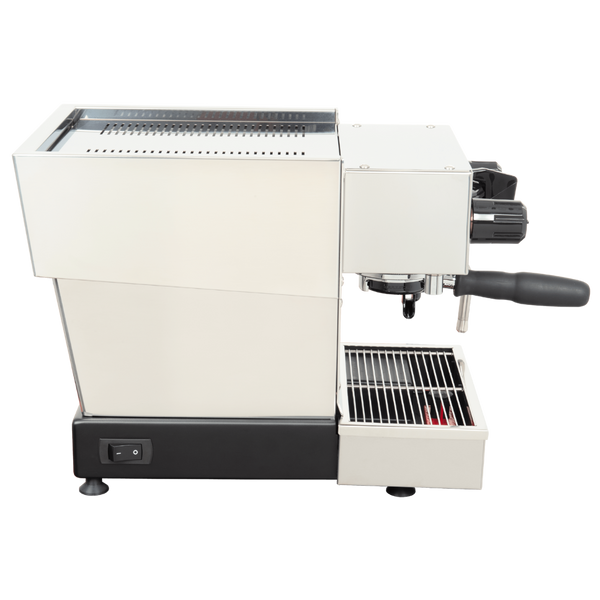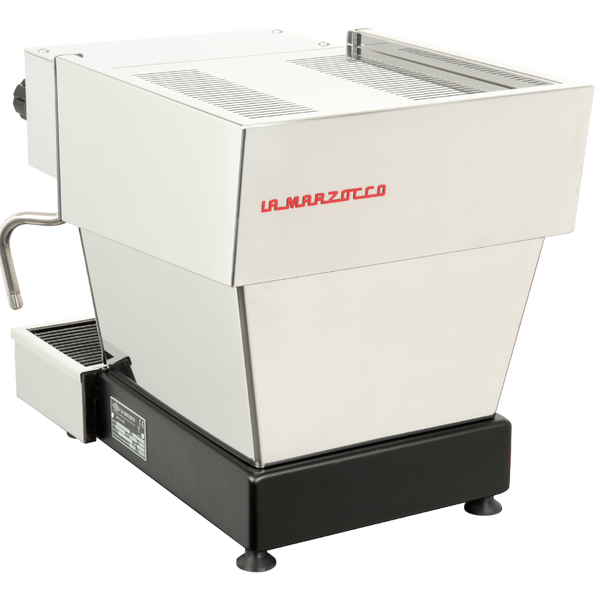 La Marzocco Linea Micra
bring the café home

Clean lines and familiar charm in a compact, easy-to-use form. The Linea Micra is a home espresso machine true to the heritage of La Marzocco. The Linea Micra elevates any kitchen to café-status.
The Linea Micra is the first La Marzocco espresso machine designed for dedicated use in the home. La Marzocco created the smallest machine yet without compromising the core values of quality, performance, and reliability.
It features dual stainless-steel boilers, one dedicated to steaming and one to coffee brewing, with PID temperature control. Pressure is created using a rotary vane pump, the same style used in espresso machines in cafés around the world. This robust pump produces the steady and consistent pressure that is required to brew incredible espresso. Additionally, the Linea Micra features a first-of-its-kind convertible portafilter. The convertible portafilter allows for home baristas to easily change between spouted and bottomless portafilter styles with a single device.
The Linea Micra also conserves counter-space while offering a quick 5-minute heat-up time. This allows for a kitchen of any size to be easily elevated to café status. Connectivity via the La Marzocco Home App allows for easy control of temperature, energy-saving scheduling, and easy control of brewing parameters.


small & mighty
Café-quality equipment packaged into a compact 12" x 12" x 15" form. It's easy to make Micra the centerpiece of the kitchen.
ready, set, brew
Dial in your morning routine. A quick heat-up time, simple setup, and all the tools you need to enjoy café-quality espresso at home.
temperature stability
Dual boilers, an integrated grouphead, and PID control combine to create commercial-grade temperature stability that ensures brewing temperature is always right.
convertible portafilter
Easy to clean and ready for any occasion, the Linea Micra's three-in-one convertible portafilter quickly changes between single-spout, double-spout, and bottomless.
brew paddle
Brew paddle activation on the Linea Micra combines the timeless design of the mechanical paddle with the reliability of an electric switch.
insulated steam wand
Powerful steam and cool to the touch. An all-new steam wand design makes steaming milk a breeze.
drip tray
A secure, easy-to-remove magnetic drip tray keeps your countertop clean.
easy-fill reservoir
A self-contained 2-liter water reservoir with easy access makes plumbing your machine optional.
hot water spout
Rinsing the portafilter between shots is simple and quick with a convenient spout.
barista lights
LED lighting illuminates the beauty of your extraction.
powered for your home
Electrical power so you can plug in anywhere.
stay connected
Quick control access of your Linea Micra via the La Marzocco Home app. Adjust temperature, control settings, use auto-backflush, and power your machine on and off with a custom schedule.
the perfect fit
The timeless aesthetic of the La Marzocco Linea + 7 colors to choose from. Linea Micra comes from a long line of espresso icons. Bring the Café Home.
WHAT'S IN THE BOX?
12oz milk frothing pitcher




58m Tamper




Bottomless portafilter




Connectable single spout




Connectable double spout




14 gram basket




17 gram basket




Espresso machine cleaning powder




Solid cleaning basket




Power cord
Videos:
DOWNLOADS:
La Marzocco Linea Micra Product Brochure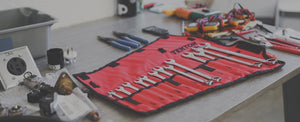 We Service What We Sell
National Cappuccino is an authorized Canadian distributor and service center.