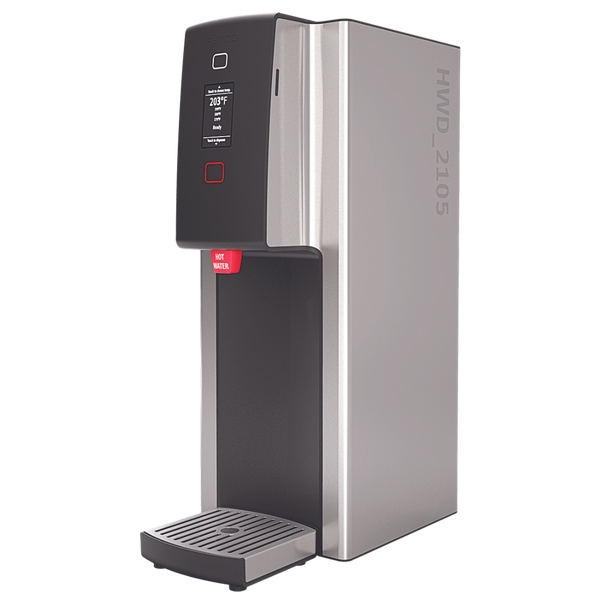 Fetco HWD-2105 5 gal
Whether you need a front of house self serve solution to prepare coffee, tea, oatmeal, and instant beverages, or back of house solutions that rely on hot water, the HWD-2105 is the answer. The newly-designed 5 gallon hot water dispenser meets FETCO's exacting standards of innovation, reliability, durability and quality. It delivers form, function and flexibility like no other on the market today.

High-resolution display provides easy navigation and instant feedback and SD card slot allows the operator to easily update software and maintain optimal performance.
Temperature settings can be adjusted at the touch of a button using ergonomic capacitive touch function selector technology.
Soft silicone tap is designed to protect glass and ceramic serveware against damage and a convenient float indicator is built into drip tray to help simplify maintenance and cleaning.
The Right Size
5 gallon hot water dispenser is the ideal size for light duty food/beverage prep and cleaning tasks.
A New Look
The new HWD-2100 series blends contemporary styling with performance for an exceptional end user experience.
Feature Rich
Elegantly styled, feature-rich hot water dispensing with high-resolution display, soft silicone tap, drip tray overflow indicator, advanced diagnostics and SD card slot for quick software updates and maintenance.
Specifications:
Measurements
Height: 24.5 in / 62.3 cm
Width: 9 in / 22.9 cm
Depth: 18.5 in / 47 cm
Shipping Weight: 33 lbs / 15 kg
Capacity
Volume: 4-8.7 gal/hr
Standard Electrical Configurations
Electrical Connection: Cord and Plug
Volts: 120
Amps: 12-17.5
Phase: Single
Water Specifications
Water Inlet Size: 1/4" (Male Flare)
Minimum Flow Rate: 1.5 gpm
Water Pressure Requirement: 40-75 psig
Resources:
**Please note this is currently a pre-order item. Estimated lead time is 8-10 weeks.**
**Due to external factors, there might be some delay on top of above lead time. We will notify you accordingly if there is such delay.**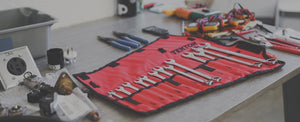 We Service What We Sell
National Cappuccino is an authorized Canadian distributor and service center.