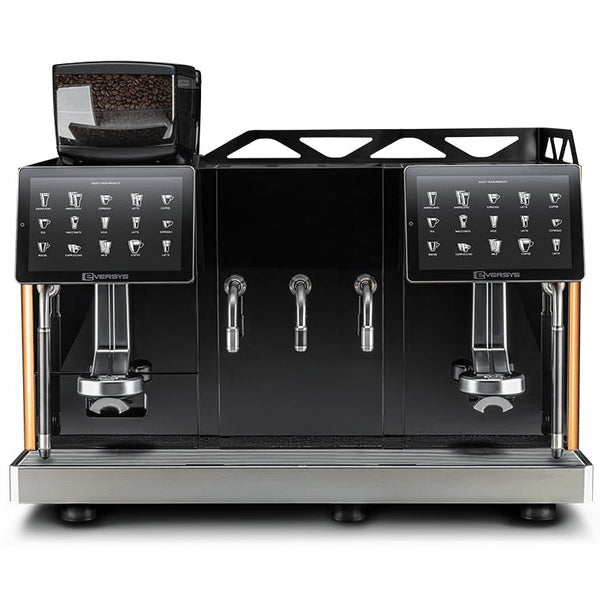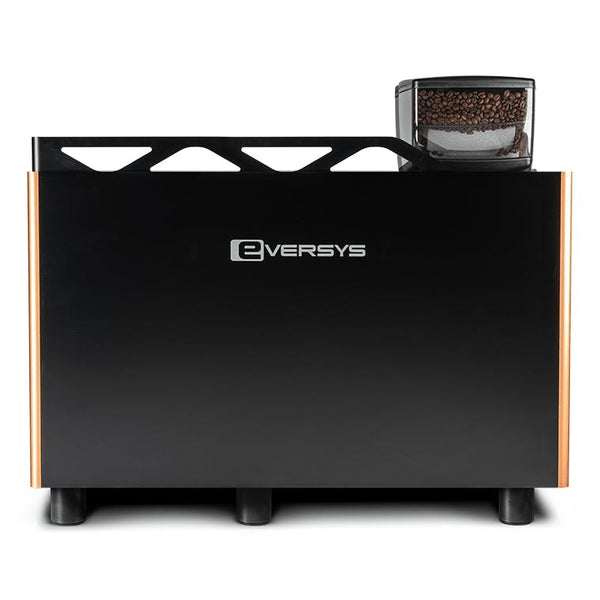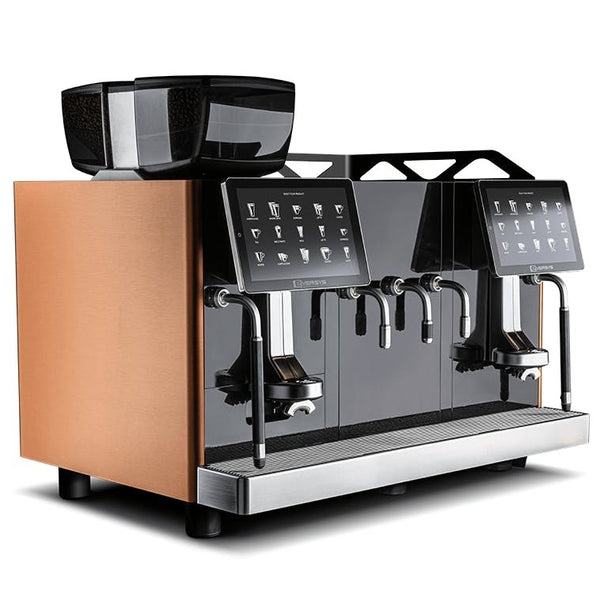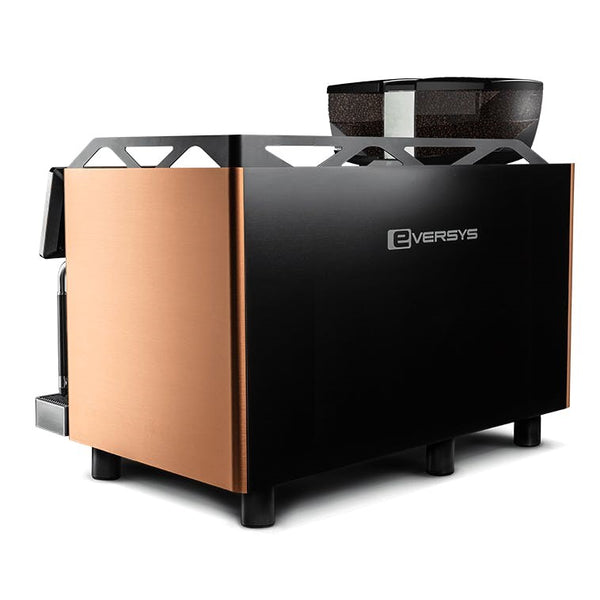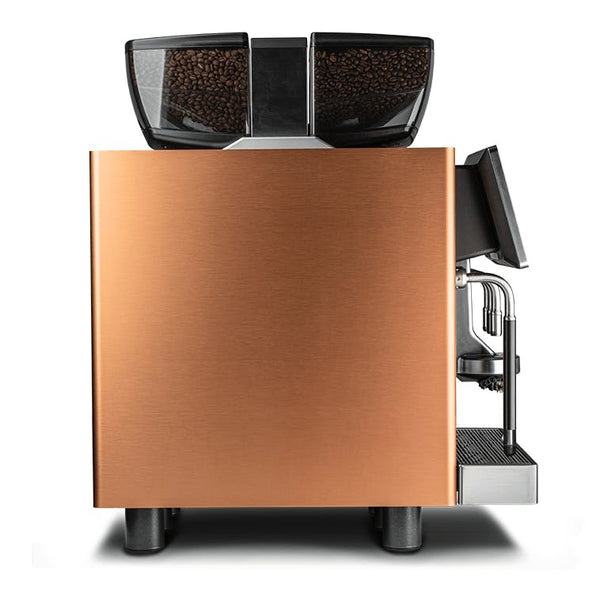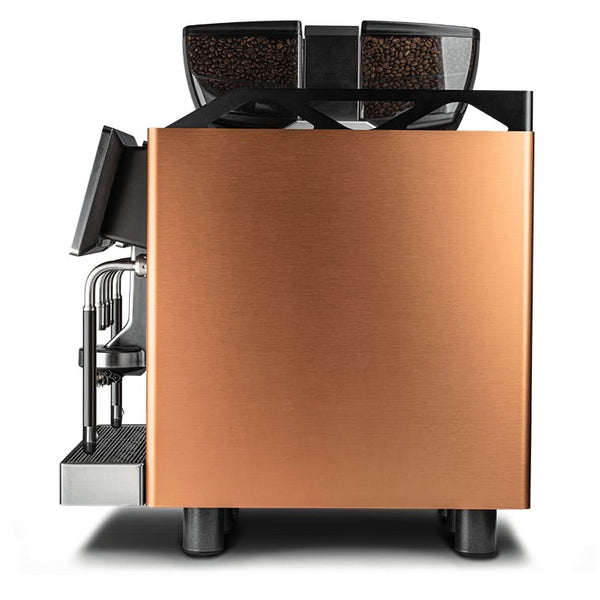 Productivity & Ergonomics
The E'4ms x-wide/Classic is an E'4ms/Classic conceived with more space, allowing two Baristas to use the machine simultaneously. This machine can also be utilised in Self-Service environments.
Key Features
350 espresso per hour
(at 23s extraction time)
350 cappuccino per hour
(at 23s extraction time)
170 hot water products per hour
Four products at the same time
Two steam wands with Everfoam
e'Levelling
Power
Machine ON: Up to 10200 W
Standby Mode: Less than 2 W
Specifications
Dimensions (W/H/D): 840 x 743 x 600 mm (33.07 x 29.20 x 23.60 in)
Weight: 119 kg
Brew chamber: 2 x 24g
Grinder: 2 x Ceramic burrs - 64 mm
User Interface: 2 x Touch Screen 10.1"
Bean hopper: 2 x 1.5 kg
Coffee outlet height max: 190 mm
Hot water outlet height: 160 mm
Interface: 2 x USB, 1 x Ethernet, 1 x CCI/CSI/API
Coffee boiler size: 2 x 1.5 L
Steam boiler size: 5.4 L
Grounds drawer: 700 g
**Please note this is currently a pre-order item. Estimated lead time is 30 weeks.**
**Due to external factors, there might be some delay on top of above lead time. We will notify you accordingly if there is such delay.**
Features & Specifications:  Download the Product Sheet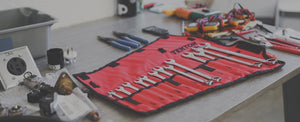 We Service What We Sell
National Cappuccino is an authorized Canadian distributor and service center.