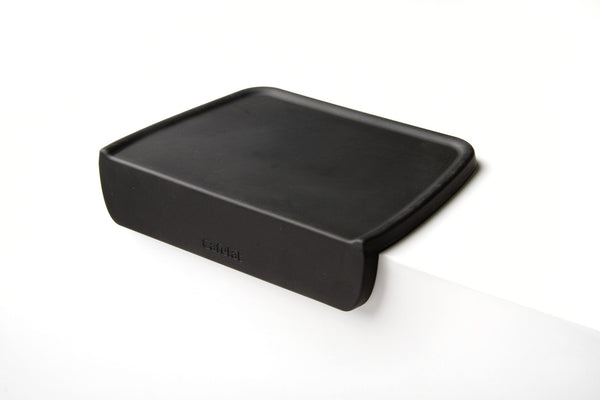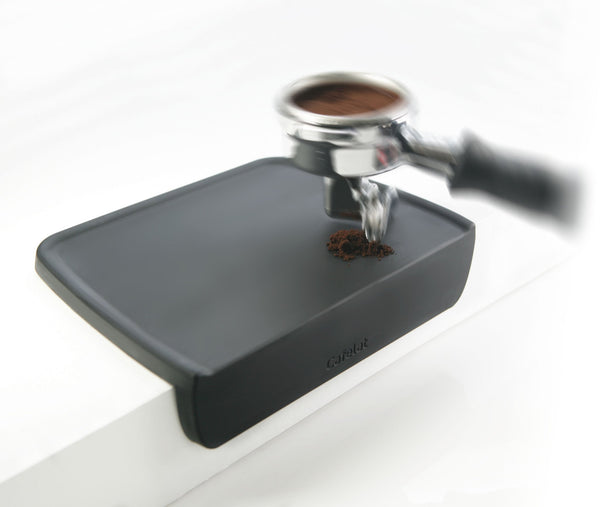 This is Cafelat's world famous corner tamping mat, invented by Paul Pratt in 2008 and used all over the world. The mat is the perfect solution for those baristas who like to tamp with the portafilter resting on the edge of the counter.  
The mat is made from a very hard and thick food grade odorless silicone. Unlike the cheaper copies on the market this has been engineered not to deform and provide a very stable tamping platform.  The mat is almost 10mm thick - this is not to be confused with the cheaper copies from Europe that are only 3mm thick.
Of course the mat may also be used as a regular tamping mat if you don't want to tamp on the edge.  
Material: Black silicone.
Size: 21cm (W) 14.5cm (D) Overhang 4cm
Designed by: Karina Mencke, Denmark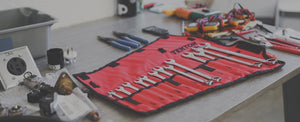 We Service What We Sell
National Cappuccino is an authorized Canadian distributor and service center.