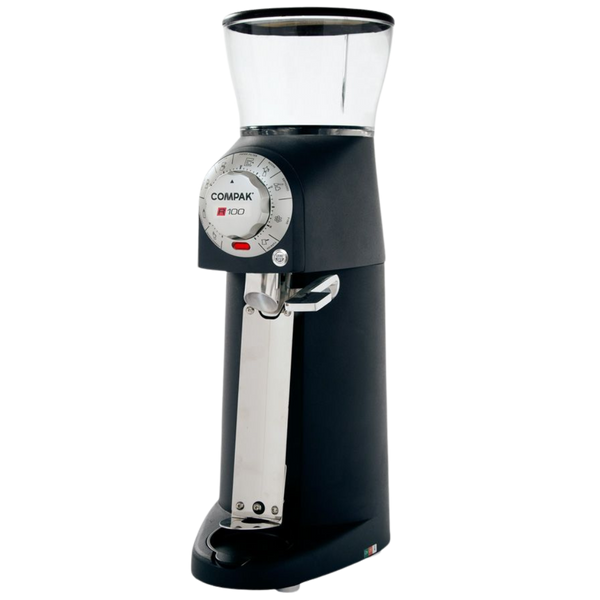 Compak R100 Bulk Grinder
WHEN PERFORMACE MEETS STYLE
KEY FEATURES
Constructed of cast aluminum
Micrometric regulation

Turkish to French Press grind range

Double ventilation system

Bag shaker extension
Aluminum front regulator
ONE PHASE MOTOR 950 W 1400 RPM
Powerful motor that allows you to work tirelessly in situations of high demand, maintaining all the properties of coffee thanks to the cool grinding technologies.
100 MM FLAT BURRS
 Ensures the perfect grind profile from the finest Turkish coffee to French Press, Espresso, Mocha, and Filter. Their productivity is unmatched: 1,4 Kg /min. Special treatment is applied to burrs to ensure top quality for 22,000 lbs of coffee. 
ALUMINUM GRIND ADJUSTMENT DIAL, MADE OF CAST ALUMINUM
 Maximum precision is guaranteed with this intuitive control system that allows you to select and configure according to each clients taste.   Grind for brewing the most common methods, from Turkish coffee, to Espresso, Mocha, Filter, Drip, French Press and cupping.

DOUBLE VENTILATION SYSTEM
Incorporates one fan under the motor and one on the upper body to help maintain a low temperature in the most demanding situations.
BAG SHAKER
Facilitates properly filled coffee bags and prevents matted grounds.  Exit chute extension kit included, which allows for high capacity bags and receptacles, thus adapting to all needs.
KEY SPECIFICATIONS
Motor Output 

220V-60Hz

650

W

Revolutions per Minute 220V-60Hz

1050

rpm

Ø Burrs

100

mm
Filter Point Production 60Hz
1.2
Kg/m

2.64

lb/min

Voltage

220-60

V-Hz

Working Cycle

1 min

ON

2 min

OFF
Sonority Level

70.6

dB

Hopper Capacity

1.1

Kg

2.2

lb

Height x Width x Depth

595 x 205 x 315
mm

23.20 x 8 x 12.28

in

Net Weight

25.09

Kg

55.19

lb
VIDEOS
TECHNICAL DATA FILES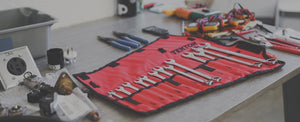 We Service What We Sell
National Cappuccino is an authorized Canadian distributor and service center.