Compatible for espresso machines with an E61 brew head, including Wega, ECM, and Quickmill, except Rocket Espresso machines.
The gasket encircling the brew head should ideally be renewed annually to uphold a reliable seal between the portafilter and the brew head during extraction. A notable indication for gasket replacement is water leakage over the portafilter top during extraction.
Kindly note: Substituting this gasket forms part of the regular machine upkeep and falls outside the warranty coverage. Please consider purchasing and installing it if you possess the necessary technical expertise, as regrettably, we cannot provide technical guidance over the phone.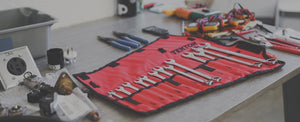 We Service What We Sell
National Cappuccino is an authorized Canadian distributor and service center.