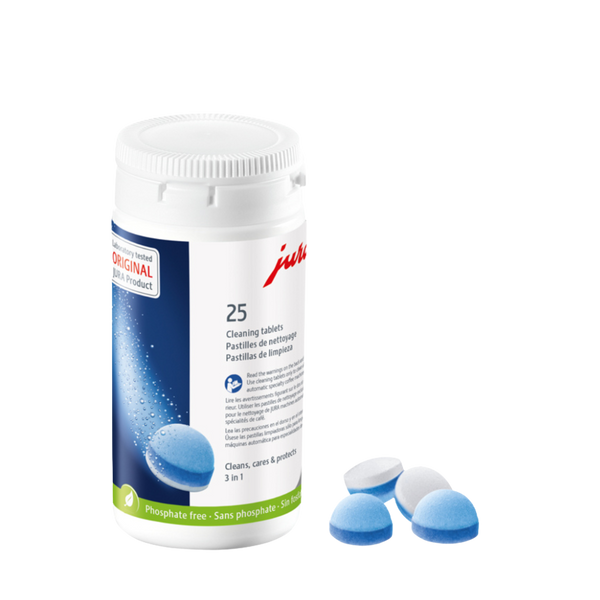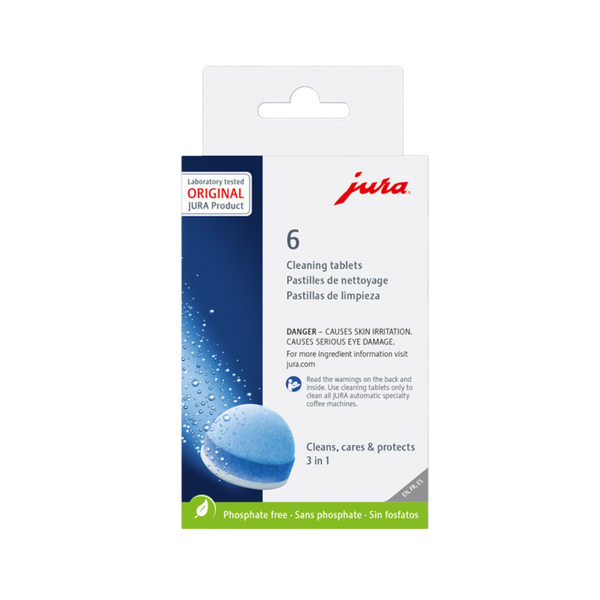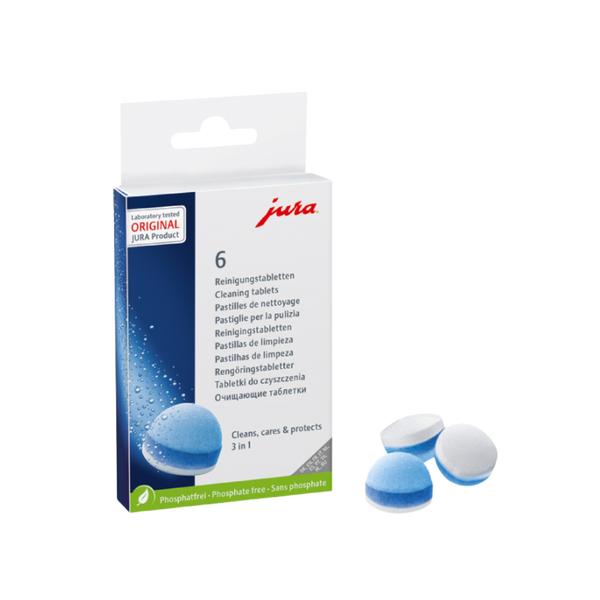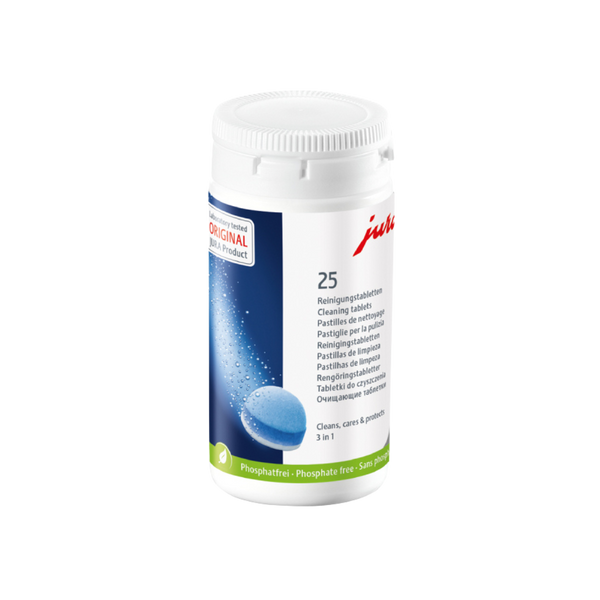 Jura 3-Phase-Cleaning Tablets
Cleaning, care and protection in one
For perfect coffee quality every time, it's important to care for your coffee machine correctly and follow some simple rules of hygiene when it comes to milk, coffee and water. To make the care of your machine as easy as possible, every JURA coffee machine has a maintenance-free brewing unit that cleans itself at the touch of a button.
Original JURA cleaning tablets, tried and tested millions of times over, are continually being optimized and improved by our laboratory team. The new 3-phase cleaning tablet is the innovative outcome of intensive research and now offers even better results, thanks to an additional protection phase that provides lasting protection against mineral deposits. Yet the tablets are still just as easy to use.
Consistently perfect coffee thanks to TÜV-certified hygiene
JURA coffee machines were certified as extremely hygienic by independent international testing organization TÜV Rheinland in accordance with its own strict criteria. This proves that JURA maintenance products, precisely formulated to be effective with the electronically controlled programs, guarantee TÜV-certified hygiene and cleanliness for every JURA coffee machine.
Effective cleaning – long-lasting protection
In combination with the integrated, electronically controlled cleaning programs, the 3-phase cleaning tablet reliably removes coffee fats between the brewing unit and the coffee spout. As well as cleaning it also seals all the pipes, delaying the deposition of coffee fat with lasting effectiveness. In addition, complexing agents provide lasting protection against mineral deposits.
How the cleaning operation works
The cleaning program is started at the touch of a button.
Phase 1: Cleaning

The brewing unit and brewing sieve are thoroughly rinsed in hot water at 80°C. The powerful formula of the cleaning tablets effectively removes traces of coffee fat and oil which can alter the taste and quality of the coffee.
Phase 2: Care

In the second phase, the care phase, special active ingredients form a protective barrier on the surfaces of the components, preventing coffee residue and fats from building up.
NEW phase 3: Protection

In the newly developed third phase, complexing agents provide lasting protection against mineral deposits.
The result
With the innovative 3-phase cleaning tablets you can clean, care for and protect your JURA automatic coffee machine all in one go. The result is hygienic cleanliness, a longer service life – and the perfect coffee, cup after cup.
Consistently eco- friendly
At JURA, environmentally responsible product design is just as important as the sustainable use of resources and energy. That's why JURA uses only a phosphate-free formula for its original cleaning tablets. This optimized formula guarantees TÜV-certified hygiene for your coffee machine and also has a lower environmental impact.
DOWNLOADS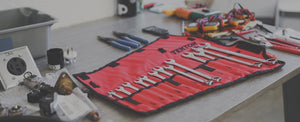 We Service What We Sell
National Cappuccino is an authorized Canadian distributor and service center.