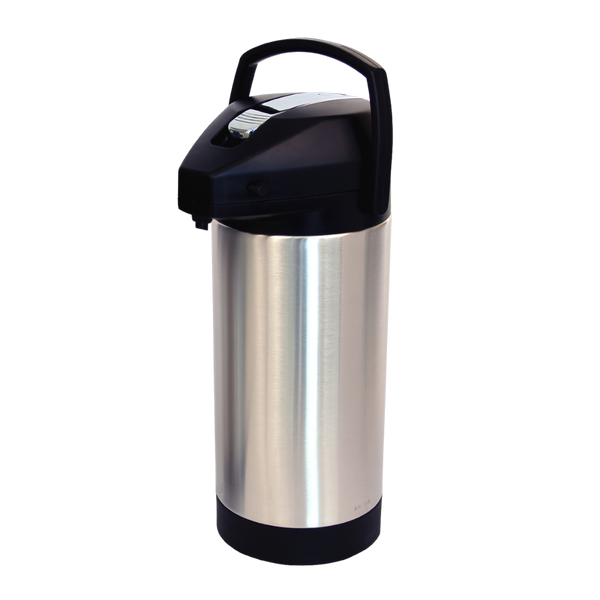 Fetco 3.8L Pump Lever Airpot D063
The 1 Gallon (3.8L) pump lever airpot is an economical, convenient and safe solution for light duty self-serve beverage dispensing. Constructed of dual layer stainless steel, the vacuum sealed inner liner insulates and holds the beverage while the outer body layer protects the end user by staying cool to the touch.

The locking lid is designed to swing open fully for brewing directly into the airpot funnel for ease of filling with the secondary benefit of maximum heat retention.

The pump lever dispensing system is simple to use and allows the end user to precisely control the amount of liquid poured into their cup without lifting, holding or tilting the airpot.

A swivel carry handle helps make the airpot extremely portable for coffee service virtually "anywhere" and its small footprint allows for multiple flavor offerings in a limited amount of table or counter space.

It also features a rotating base for multi-directional cup filling!
Fill and Go!
The airpot is equipped with a durable swivel handle and flip top lid for direct brewing and quick transportation to the service station.
Safe Serving
Precisely control the amount of liquid poured into your cup without lifting, holding or tilting the airpot.
The Right Size
Compact size allows you to display multiple flavors where counter space is limited.
Specifications
Measurements
Height: 18.5 inches
Width: 7 inches
Depth: 9 inches
Empty Weight: 4.9 lbs
Full Weight: 13.3 lbs
Faucet Clearance: 12.5 inches
Capacity
Volume: 1 gallon (US) / 3.8 liters
Resources:
**Please note this is currently a pre-order item. Estimated lead time is 6-7 weeks.**
**Due to external factors, there might be some delay on top of above lead time. We will notify you accordingly if there is such delay.**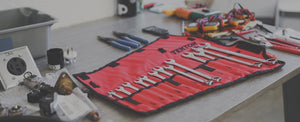 We Service What We Sell
National Cappuccino is an authorized Canadian distributor and service center.