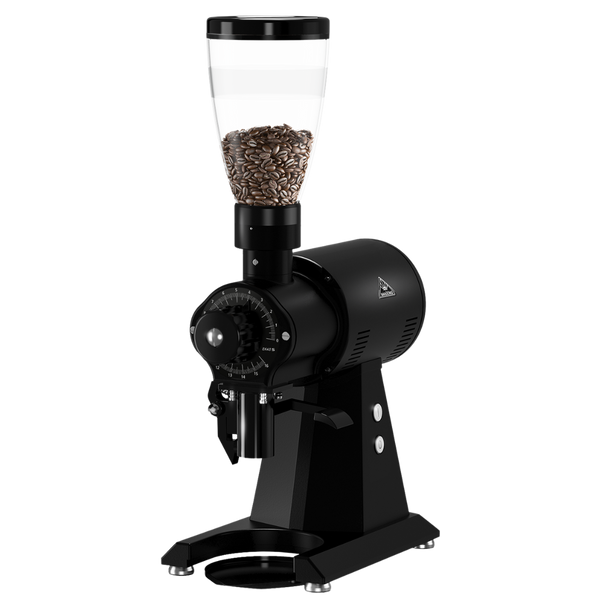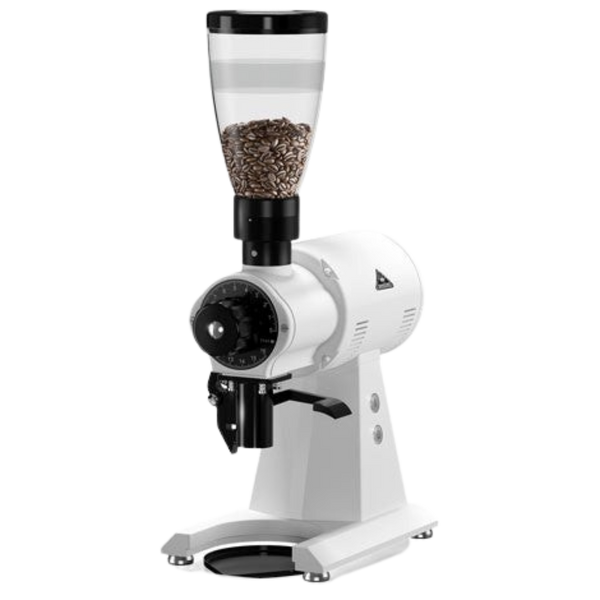 Mahlkonig EK43 S
Allround Grinder
The EK43 S provides the powerful performance of Mahlkönig's famous EK43 within a space-saving body, that finally brings premium coffee grinding to the smaller coffee bars, too. The EK43 rules the international coffee specialty industry as the undisputed queen of coffee grinders - with high performance, reliability and premium grinding results. Its outstanding grinding profile remains unmatched. The EK43 provides the most even extraction of the coffee's valuable aroma and is known to be a guarantor for an outstanding taste experience and a symbol for quality. Its special shape has become an icon within the international barista scene, which feels deeply connected to the EK43 by its shared passion for coffee.
Details
The performance and grinding results of the established EK43 within a smaller space-saving body

Outstanding particle size spreads feature high extraction rates and the best possible taste

Premium cast steel burrs

Robust small grinder with high grinding capacity

Suitable for different applications: filter, espresso, or turkish fine coffee grinding

Easy and precise grind adjustment
Technical details
Voltage // frequencies // phases:
100-120 V // 50/60 Hz // 1~
Idle speed:1760 rpm (60 Hz)
Burr diameter: 98 mm
Burr material: Cast steel
Average grinding capacity*: 19-21 g/s
Bean hopper capacity: approx. 800 g 
Max. nominal power: 1300 W
Dimensions (w x h x d): 23 x 68 x 41 cm
Dimensions of packing (w x h x d): 37 x 58 x 71 cm
Net weight: 24.5 kg
Gross weight: 28.5 kg
Certifications: CE, CB, ETL Safety, ETL Sanitation
Standards:
IEC/EN 60335-1

IEC/EN 60335-2-64

ANSI/UL 763

CSA-C22.2 No. 195
Standard colors:
Fine textured finish, matte black

Fine textured finish, matte white 
---
Special Equipment
Special burrs and prebreaker for turkish fine grinding
---
*Depends on the grinding goods and the chosen degree of fineness.

..

All measured values under laboratory conditions. Other electric specifications available on request.

..

Subject to change without prior notice.

 
YouTube Videos
Downloads
Mahlkoenig EK43 S Allround Grinder - Product Sheet
Mahlkoenig EK43 S Allround Grinder - Instruction Manual
Mahlkoenig EK43 S Allround Grinder - Alignment Tool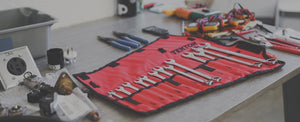 We Service What We Sell
National Cappuccino is an authorized Canadian distributor and service center.