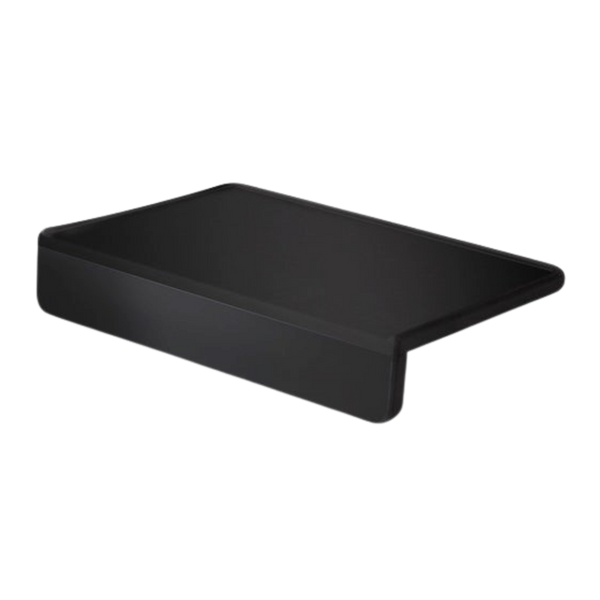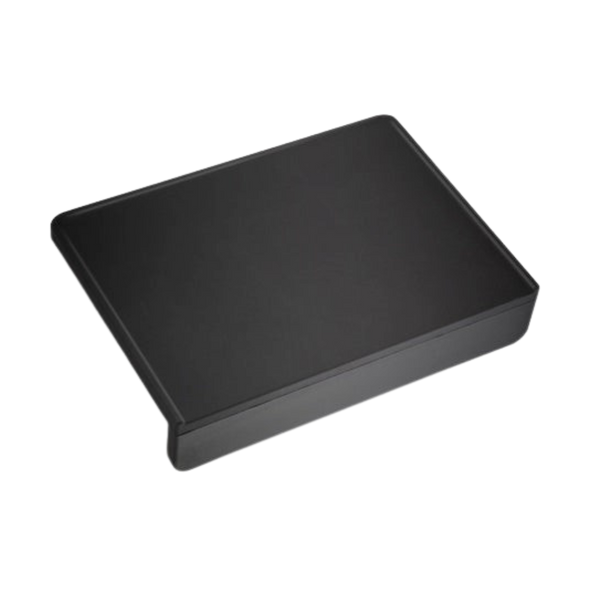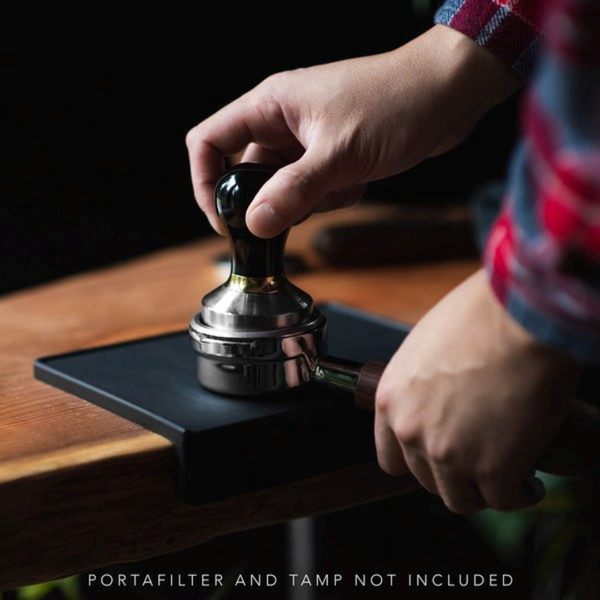 This 8.25" X 6" rubber tamper mat is made from high food-grade rubber and features a corner edge for ergonomic comfort.

The only sure way to keep your countertops looking shiny and new is to use one of these simple rubber tamp mats. The soft yet durable rubber build of our tamper mat creates a safety barrier between you, your portafilter, your tamper, and your working surface allowing you to safely apply extreme pressures without marring or damaging counters.
The new Espresso Parts tamping mats feature a firm yet cushioned work surface and a raised edge to help keep those pesky coffee grounds pinned to the mat allowing you to maintain a cleaner workspace.
Wood? Concrete? Granite? Marble? Stainless steel? Bottomless portafilter? Single spout? Double spouted? Triple spouted? It makes no difference.
Product Specs
Dimensions: 8.25" x 6".
Made of food-grade safe rubber.
Corner edge.
Designed by Espresso Parts.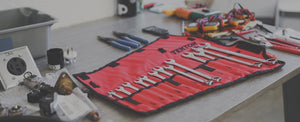 We Service What We Sell
National Cappuccino is an authorized Canadian distributor and service center.