Flatland Coffee Rogue Espresso
Tasting Notes: Cherry Cola, Blackcurrant, Sweet Finish

Flatland Coffee Roaster's flagship coffee, the Rogue Wave Espresso is a coffee built around intention, innovation, and passion - a profile that aims to surprise
It expresses a syrupy, mega-sweet, fruitful body in every cup— flavor and depth to satisfy the coffee nerd in us all.
Served either as an espresso or with milk. We generally dose 19g in and 38-40g liquid beverage out; 27-31 seconds.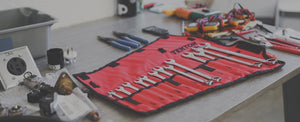 We Service What We Sell
National Cappuccino is an authorized Canadian distributor and service center.