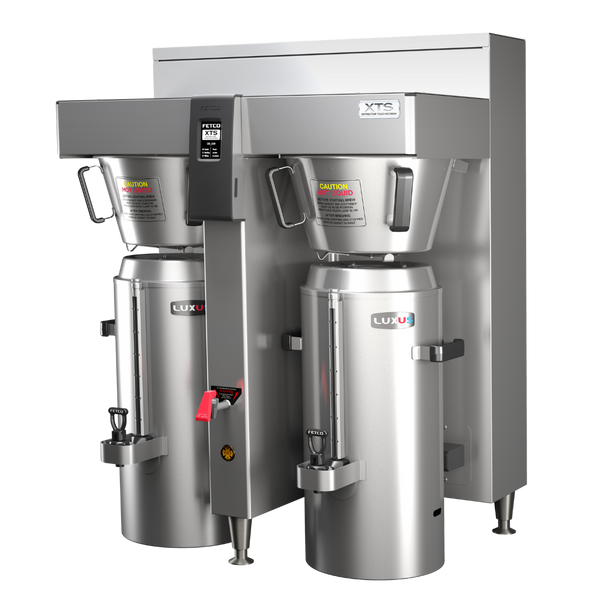 Fetco CBS-2162 XTS
The twin station 3.0 gallon CBS-2162XTS touchscreen series coffee brewer provides flexibility in high-volume, large sized venues such as banquet halls, cafeterias and restaurants. Simplify your daily operations and experience total control of this fully featured Extractor® Brewing System via an inviting touchscreen interface display that is intuitive, easy to read and simple to navigate.
Standard Features:
Metal Brew Basket
Brew Basket Sensor and Locks
Manual Hot Water Faucet
SD Card
Cascading Spray Dome
Laser Welded Tank
Touchscreen Interface
Customizable Screens
User Friendly Interface
Access all controls via an inviting touchscreen interface display that blends intuitive icons with dynamic time and volume data to provide instant visual feedback during programming, diagnostics or the brew cycle.


Streamlined Programming, Diagnostics and Metrics
The Extractor® Touchscreen Operating System (ETOS) was engineered for quick and efficient navigation through set-up, programming, diagnostics and daily operational brewing modes.

Customizable Features
Customize the start screen to tie your equipment and product offerings into a consistent brand message. You can also create and display individual recipe names for quick and easy access to your most used coffee blends.
Specifications:
Measurements
Height: 41.25 inches
Width: 32 inches
Depth: 22.5 inches
Shipping Weight: 130 lbs
Capacity
Tank Capacity: 3 G / 11.4 L
8 oz / 236 ml cup/hr: 262-960
12 oz / 344 ml cup/hr: 175-642
16 oz / 473 ml cup/hr: 131-480
20 oz / 591 ml cup/hr: 105-384
Standard Electrical Configurations
Electrical Configuration: Terminal Block
Volts: 200: 208-240; 440-480
Amps: 11.7-58.1
Phase: Three
Water Specifications
Water Inlet Size: 3/8" (Male Flare)
Minimum Flow Rate: 2 gpm
Water Pressure Requirement: 20-75 psig
Resources:
**Please note this is currently a pre-order item. Estimated lead time is 6-7 weeks.**
**Due to external factors, there might be some delay on top of above lead time. We will notify you accordingly if there is such delay.**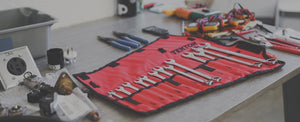 We Service What We Sell
National Cappuccino is an authorized Canadian distributor and service center.