Fetco CBS-2132 XTS
The Twin Station CBS-2132XTS Touchscreen Series Airpot Coffee Brewer is a perfect hot beverage solution for high volume self-service environments such as convenience stores, cafeterias, specialty coffee shops or office coffee service (OCS). Now you can experience total control of this fully featured Extractor® Brewing System via an inviting touchscreen interface display that is intuitive, easy to read and simple to navigate.

The brewer comes complete with 2 sets of legs (to be attached before installation) for either 3 Liter Airpot or 1 Gallon Airpot (#D063) / LUXUS Server (#L3S-10) dispensing. The brewer is programmed "out-of-the-box" for 3 Liter Airpot brewing but it is easy to program for 1 Gallon brewing through the simple-to-use touchscreen.

The brewer comes equipped with the legendary Cascading Spray Dome (CSD). It's designed so water flows over the outer surface of the dome instead of through tiny drain holes (competitor models) that easily can become clogged with mineral and scale over time. The CSD virtually eliminates spray head lime buildup - a leading reason for service calls. Fewer service calls means lower operating costs and more time producing revenue.

Although designed specifically for smaller batch airpot dispensing, these high quality brewers possess the legendary features and reliable performance you've come to expect from Extractor® branded products.

Sleek European cabinet design is attractive and fits well in any front-of-house decor found in cafes, lounges, OCS or corporate breakrooms.

Duplicate batch profiles and parameters to and from any of the batch buttons on a single machine or copy the information to an unlimited number of brewers via a removable SD card (sold separately).

The brewer's low profile and small footprint makes it the perfect choice for areas in which service space is at a premium - breakrooms, cafeteria countertops, lobby coffee service, etc.
User Friendly Interface
Access all controls via an inviting touchscreen interface display that blends intuitive icons with dynamic time and volume data to provide instant visual feedback during programming, diagnostics or the brew cycle.
Streamlined Programming, Diagnostics and Metrics
The Extractor® Touchscreen Operating System (ETOS) was engineered for quick and efficient navigation through set-up, programming, diagnostics and daily operational brewing modes.
Customizable Screens
Customize the start screen to tie your equipment and product offerings into a consistent brand message. You can also create and display individual recipe names for quick and easy access to your most used coffee blends.


Specifications
Measurements
Height: 25.75 in / 65.4 cm
Width: 19.75 in / 50.2 cm
Depth: 20.375 in / 51.8 cm
Shipping Weight: 47 lbs / 21 kg
Capacity
Tank Capacity: 3 G / 14 L
8 oz / 236 ml cup/hr: 224
12 oz / 355 ml cup/hr: 149
16 oz / 473 ml cup/hr: 112
20 oz / 591 ml cup/hr: 90
Standard Electrical Configurations
Electrical Connection: Terminal Block
Volts: 200; 208-240
Amps: 16.5-25.5
Phase: Single
Water Specifications
Water Inlet Size: 3/8" (Male Flare)
Minimum Flow Rate: 1.5 gpm
Water Pressure Requirement: 20-75 psig
Resources:
**Please note this is currently a pre-order item. Estimated lead time is 6-7 weeks.**
**Due to external factors, there might be some delay on top of above lead time. We will notify you accordingly if there is such delay.**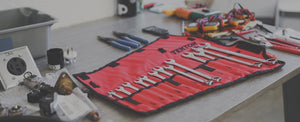 We Service What We Sell
National Cappuccino is an authorized Canadian distributor and service center.