Product Description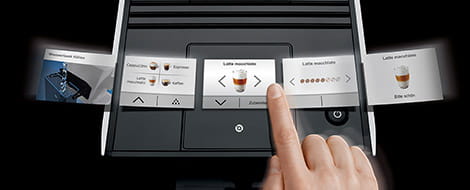 Intuitive operation via self-explanatory touchscreen display
The colour screen with touch technology is the fastest way to enjoying the perfect cup of coffee. The compact IMPRESSA A9 One Touch offers outstanding convenience and unique speciality coffees.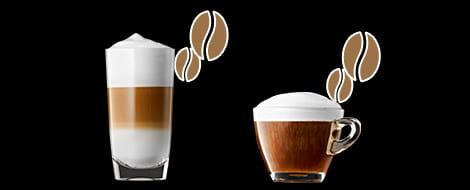 12 specialities available, including for the first time ever latte macchiato doppio and cappuccino doppio
The IMPRESSA A9 now features two completely new speciality coffees. The latte macchiato doppio and cappuccino doppio offer maximum flavour crowned with fine, feather-light milk foam. Thanks to the one-touch technology, you can prepare them without having to move the glass or cup.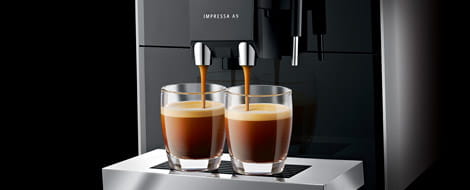 Aroma+ grinder now twice as fast
By perfecting the cutting angle inside the grinding cone, the JURA engineers have managed to increase efficiency significantly. As a result, the perfect aroma can now be achieved in all its natural fullness in half the grinding time. So now coffee lovers can enjoy pure and perfect coffee indulgence with less preparation time and less noise. The powder chute for ground coffee can be used for additional coffee varieties such as a decaffeinated blend.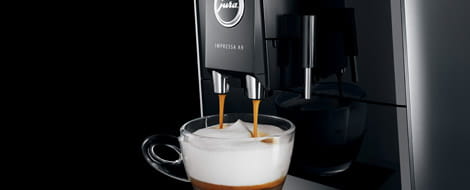 Ingenious height-adjustable dual spout with fine foam technology
The dual spout, height-adjustable on a continuous scale between 55 mm and 138 mm is equipped with state-of-the-art fine foam technology. The integrated cup illumination presents beverages in style.